MUNDO ROTUNDO

THE KEY TO THE HIGHWAY:

Episode1, part 1, a brief, riled-up soliloquy about life in Puerto Rico.

Episode 1, part 2, a close-up look at one of the island's most personable coffee roasting operations, Café Mayor, plus Rotund's first roundup of art shows.

Episode 2, part 1, in which we review Pedro Vélez's "Godfuck," study an art sale posing as an exhibition, and get a haircut.

Episode 2, part 2: the haircut continues, there's a regrettable moment with fruit, and we drop by the fresh San Juan art-o-rama =DESTO for a talk with the founders.

Episode 3, part 1 covers, if not the waterfront, at least that occasional Nuyorican-Borinquen artfest "The (S) Files" at Museo de Arte de Puerto Rico, and visits scenic Caguas to marvel at another new kid on the block, ÁREA.

Episode 3, part 2 takes a wild ride on the Tren Urbano.

Episode 4, part 1 gets the unexpected: some mail. In part 2, we hit the road for points south, with stops at the Frade Museum, El Cuñao, King's Cream, and Museo de la Historia de Ponce.

Episode 5, part 1 weighs Puerto Rico's travails against Miami's prosperity and scratches its head. Why does Fred Snitzer say the things he says?

Episode 5, part 2: more art shows and the artists who make them, including the evergreen Antonio Martorell and a stealthy group called El Polverío.

Episode 6, part 1 and part 2 offer blow-by-blow coverage of Puerto Rico's first-ever art fair, CIRCA 2006, and the whole world asks, "What's it all about, Rotund?"

Episode 7 takes the slow train to Hato Rey and Galerías Prindari, where it meets the friendly natives.

Episode 8 knocks on the door of the Berezdivin collection, hoping to get in, and then muses disapprovingly about el Museo de Arte de Puerto Rico.

Episode 9, part 1 wallows in the paradoxes of summer in Puerto Rico, including a curious exhibition at la Escuela de Artes Plásticas, while part 2 looks at the work of painter-writer Javier Martínez.

Episode 10: the excellent exhibition space tagRom has a birthday and the laggardly Rotund crew tries to catch up on San Juan art doings, while Tiny Type travels southward to watch Rafael Trelles do his thing at el Museo de Arte de Ponce.

Episode 11: "Two Cards from the Bottom of the Deck?" This could only mean Pedro Vélez.

Episode 12 invites all and sundry to get down with La Muestra Nacional de Arte. Plus, =Desto hits its stride and doesn't look back.

Episode 13: is La Muestra Nacional the only thing on the Rotund mind? What about sex? Rapacious legislators? What happened to lechón, pasteles, and Heineken tall boys?

Episode 14 brings us yet more Muestra, but also, what? Yes, Pedro Vélez, now in his new role as Rotund art dick. Plus, new shows at San Juan's La Liga de Arte and Crema Gallery.

Episode 15 proves that the island is cooking: The International Book Fair, experimental prints at =Desto, Milton Rosa-Ortiz at Museo de Arte de Puerto Rico. The Basquiat drawing show is not terrible, but what is a private collection doing at MAPR?

Episode 16: the government is pilloried, artists are praised, food is mentioned, jokes are cracked that no one gets.

Episode 17 visits Art Basels past. This may strike some readers as cheap and retrograde, but we think the vintage years never get old. Besides, we also look at a Julie Kahn trading-card project, and what could be groovier than that?

Episode 18 looks like a preview, reads like a preview, and even smells a bit like a preview. But is it really a preview?

Episode 19: Barcelona. Need we say more?

Episode 20 visits the Corozal redoubt of Titi Noris, then gets down and gets funky with Julio Micheli.

Episode 21 tramps through the dirty snow of New York City and sees a bunch of fur coats posing as art.

Episode 22: the good, the bad, and the dubious underbelly of the Puerto Rican art world: shows and those who write about them.

Episode 23 takes a break from the box step and does the boogaloo instead: some advice about going public.

Episode 24 is an extensive chat about a wide-ranging show, The DAMS 2. Who exactly are Dildo and Culo?

Episode 25 marks the beginning of the end. At least the end of the long wait for CIRCA 2007.

Episode 26: enough CIRCA to please the gluttonous and outrage the discreet.

Episode 27 provides one last thrill from the Puerto Rican scene before our Ecuadorian sojourn: we visit =Desto's rad Publica.

Episode 28: Hello, Cuenca. Almost more news from one small Latin American country's premiere art event than a reader wants to know. Still, we bet the artists involved will like seeing their names in print.

Episode 29 is as nutty as a fruitcake. Don't miss the Coke cans, created by real, or once-real, graffiti artists.

Episode 30 brings us back to the island, but not without a detour to the Cuenca Biennial's dark past.

Episode 31: Can you believe the nerve of some people? The Rotund crew talks about art critics sin fin, which means, of course, a lot of self references.

Episode 32: We call out the forces of evil, who no longer bother to answer. Someone will be sorry one day.

Episode 33 visits La Perla and then takes off its hat to the organizers of the now-annual neighborhood art and music fest, La Perla Habla.

Episode 34 returns, if not from the dead, then from what seems like a long sleep. Reviews of Espacio 1414's latest doings, the good works at =Desto, and thoughts on the new boys in town, Galería Candela.

Episode 35: Why do we persist in making rude fun of the island's leading newspaper? And is it possible that the San Juan art scene deserves so many column inches of Rotund blather?

Episode 36 travels all the way to Miami to bring you news of the greater world, needing an extra page to do the job right.

Episode 37: Ada Bobonis gets the Rotund treatment for her installation at MAPR, and others on the San Juan scene—Martorell, Maldonado, Ayala, and the BlackBoxArt crew—also feel the fire.

Episode 38 is the calm that preceeds the storm, an extended visit to San Juan's Museo de Arte Contemporáneo.

Episode 39 goes several better than last time, hitting every museum in creation just to prove a point. Then it settles down to talk about shows by Otero, Fontánez, and Pintado, and a pep talk by none other than César Trasobares.

Episode 40 asks, "How did we get this far?" The answer is far from clear, but it involves regular, only semi-warranted attacks on the local press and flattery lavished on actual artists. For example, in this episode we speak fondly and at length about Fernando Paes and el Museo de Arte de Caguas.

Episode 41 gets some mail of a sort and stoops to conquer once again, although what the point is, exactly, is lost on many readers. There's an extended look at new paintings by Diógenes Ballester, which redeems the confusion somewhat.

Episode 42: when the going gets strange, the strange get going. Rotund World is on the case when =Desto shows Freddie Mercado. Antonio Martorell also gets the once-over.

Not to be missed, of course: Booty Bundt, the cake that says it all, and BUY THIS NOW! an exclusive offer to be a part of this toney enterprize.



THE
OUTSIDE
WORLD

Follow the links to the Miami and Puerto Rican art worlds, and to perspectives bigger than both.

MIAMI
The Next Few Hours
Critical Miami
Miami Art Central
Locust Projects
Centro Cultural Español
Edge Zones
Brook Dorsch Gallery
Kevin Bruk Gallery
Bernice Steinbaum Gallery
Fredric Snitzer Gallery
Ambrosino Gallery
David Castillo Gallery
Diaspora Vibe Gallery
Subtropics
Miami Art Exchange
Worm-Hole Laboratory
The Moore Space

PUERTO RICO
Museo de la Historia de Ponce
Museo Pío López Martínez
(The Frade Museum)
Museo de Arte de Ponce
Museo de Arte de Puerto Rico
Museo de Arte Contemporaneo
Museo de la UPR
Museo de las Américas
Los Balcones de San Juan
La Casa del Arte
Galería 356
Galería Comercial
Galería Candela
Programa de Artes Plástics del ICP
CIRCA Puerto Rico
AUTOGIRO
Conboca
¿Dónde Veo Arte?
El Status
MSA-Xperimental Art
orificio
Repuesto
Trance Líquido
M de Mater O'Neill Audio Archive

THE WORLD
Art Nexus Magazine
artnet.com
Tom Moody's Weblog
BookDaddy
Edward Winkleman's Blog
Artkrush

Rotund World covers Miami, la Isla, and the world.

The magazine is designed and written by Joel Weinstein. Better than a poke in the eye. Push the little orange dodad below and you will subscribe to our RSS feed.





Photos, unless otherwise credited, are by none other than J Weinstein.

Contact us at this address or this one. Note that rotund@coqui.net is defunct, R.I.P.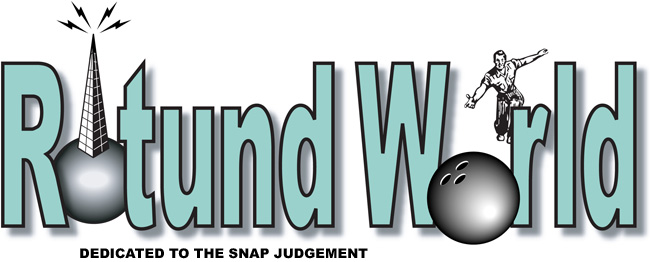 Gilding the Cabbage
There's nothing quite as stale as old news, and Art Basel Miami Beach (ABMB), now over a week past its sell-by date, is fishwrap as far as most of the known world is concerned. Nonetheless, we've added an additional page of images from that storied—and, in no small measure, increasingly appalling—orgy of commerce, illusion flogging, self-aggrandizement, network enhancement, and, oh yes, culture. Not that we really have anything more to say, but we hope this will hold our Rotund readership during the ensuing break in our usual blather. It will be extensive, folks; a chance to see the in-laws and nourish ourselves on something other than pigmeat and salty fried fish parts. Do treat yourself to a reread of our stunning coverage of a seminal moment in the early twenty-first century, below. Au revoir until who knows when.
Step Right Up
What a week that was. Thundering about as if on the legs of young stallions, swarming the streets of an erstwhile crackhouse-and-chopshop ghetto turned tony, beribboned arts bazaar, traipsing through the multi-tiered art warehouses of Miami's lordly collecting class, ambling beady-eyed up and down the aisleways of a dozen big tents with unsteady floors, and, of course, cruising the Holiest of Holies, the Miami Beach Convention Center (above and—why not?—below), pretending to be moneyed swells with pretensions. Or celebrities bent on being seen and perhaps having a breakdown or two right there.
To our vast surprise, bemused satisfaction seemed to be the mood of the moment. "This was my best year ever," one very contented auction house veteran told us. "But everything is gray. I don't know what's going on anymore, and prices are out of sight." Was he referring to the state of contemporary art or that of the contemporary art fair? We weren't sure which.
Whatever the case, our own pockets were pretty vacant to begin with, and we came to Miami strictly for the show, if you get our meaning. Of this we could be sure: for the long of wind and the harebrained-theories-inclined, Art Basel Miami Beach seems to be the biggest thing since the assassination of JFK. We had heard that in past years ABMB's opening moments were characterized by huffing stampedes of expensively tailored beeves fairly snorting Deutschmarks as they bore down on the lairs of the artworks and their waiting keepers.
Perhaps it happened in 2007, but the whole shebang struck us as pretty low-intensity. We would even call it comradely. A buddy of ours explained the smooth sailing this way. After seven years, even the most nervous of nellies have probably made acquaintances among the local princelings and esquires, and their first few hours in south Florida are likely spent yukking it up around heavily laden dinner tables; getting toasted on fancy booze, shoveling down fatty foods, and smoking big cigars. It sets the tone. By the time the first bell rings, everyone knows what to expect, they've been pleasantly sedated, and it's all pretty jolly-wolly.
But what's with the battalions of auxiliary fairs? In 2001, when ABMB was supposed to come to Miami but got scared away by the unfortunate events of September 11th, the overexcited locals went ahead with what they'd spent a whole year planning, and we remember it as being enormously fun and creative. Not to mention wildly partyific in the way that only hard up provincials can carry on. The last innocent moment.
As recently as a few years ago, there were just a handful of more modest, more reasonably priced—and, when all is said and done, less stick-up-the-old-you-know-what—events ringing the Big Show, often crammed into tiny quarters in South Beach hotels or spread all over temporarily vacant office complexes. In those days NADA—the New Art Dealers Alliance—was a lovable, woolly example of where an art aficionado could go to find a bargain and have some real fun.
How the worm has turned. ABMB 2007 featured no less than twenty fairs—among them Scope, Pulse, Aqua, Photo Miami, Art Miami, Bridge, AIPAD, NADA, and Yadda-Yadda—in makeshift locations centered mostly in the city's proverbial arts district, Wynwood. That's well over a thousand galleries. We got our hard data from The Art Newspaper, if anyone cares. The website also has opinions about the phenomenon from usual-sounding suspects, and you can bore yourself silly at a glance, here.
Of course, it's not unexpected that every person's third cousin by marriage would have something to say about these mini Basels—Baselettes?—and several offered unsolicited tent-side analysis and more or less dire predictions about the fevered growth. What was, to us, muy chistoso was that each of a half-dozen quacking savants explained entirely different phenomenon in exactly the same way. Art Miami was alternately described as the place for very good galleries who were not in the Convention Center for one reason or another— they'd been there but weren't invited back, they were chronically on the waiting list but were never actually allowed in, they just couldn't get a leg up for entirely mysterious reasons—or it was an event without rhyme or reason. Someone else assured us that Pulse was the vortex of second-level excellence. Hoo. NADA really sucked this year, it was said, and NADA was terrific.
We put a toe into a few of these sideshows, as a thin-blooded sanjuanero would approach a freezing Rocky Mountain creek, so we're hardly the ones to ask. We've done some house shopping in our day, though—an enterprise in which, at some point, you begin to assure yourself that you can know a dwelling's soul just by crossing its threshold—so we did come away with our own gems of insta-punditry. For sure, AIPAD, the photography association show, was about as smooth and steely-eyed as it gets, and the crammed-together Expanded Painting Show as ill-named. There were many thin-premised heapings and arrangings and theatrically lit puffings-up of artworks both putative and genuine, but there were also moments so deeply thrilling they would have melted our icy hearts no matter when or where. (Moreno's work: Black Zodiac, a mixed-media, two-sided, free-standing painting, 84' x 60' x 36', 2006. Vargas Suárez gave us Event Horizon: Time Is Always Orthogonal to Space II, oil enamel on parabolic antenna, dimensions not available, 2006.)
The suite of Janet Cardiff and George Bures Miller installations at Miami Art Museum and el Torre de Libertad—ingenious monuments to the perfect beauty of human noise and misdirection—cut through ABMB's commercial hugger-mugger with such clarity and sweetness, such—dare we say it?—aching sublimity, that you could almost believe the wondering self-satisfaction you caught at unexpected moments on the faces of dealers, collectors, and artworld operators; a look that said we were witnessing a juicy historic and cultural moment. (The Killing Machine is a mixed media audio installation from 2007; the photograph was made available to us courtesy of the artists and was shot by Seber Ugarte. Below that is a detail from The Paradise Institute, a mixed media audio installation from 2001; the photograph comes from Janet Cardiff and is copyrighted by Janet Cardiff and George Bures Miller, 2007.)
Exactly such plausible and yet thoroughly dubious wisdom came from the mouth of art dealer, prolific blogster, and much consulted market-drift wise man Edward Winkleman, whom we caught sight of in the Pulse building. Winkleman, ever the soul of graciousness, asked us how we were liking our time at ABMB. And we, ever the old crustaceans, expressed our misgivings, which surprised the man no end. "Miami is now looked upon everywhere in the world as a center of culture," he said.
That may be. We lived in south Florida during the first five years of ABMB's inexorable burgeoning and watched as the global artmob began streaming in. They'd look around, mainly at each other, work on their contact lists and their tans, then fly blithely away, leaving in their wake a stunned and increasingly hysterical local scene. "Why are they here?" our friends wondered. "Is it to see us? It's already January, we must prepare!"
Of course, the two years since we decamped for Puerto Rico seem to have been crucial ones for the city's contemporary art scene. Established European and North and South American galleries have set up year-round outposts. A few local dealers have figured out how to ride the dizzying momentum of the Mother Ship on behalf of at least a few of their artists, as Fred Snitzer has done with Naomi Fisher and Hernan Bass. The self-regard of the biggest collectors, always outsized, has grown staggeringly elephantine, and their acquisitiveness has kept pace. The museums are looking good: Miami Art Museum has a new regime and the promise of a sparkling new building on the waterfront. We didn't make it to MoCA's Jorge Pardo show but heard only high praise for it, and the institution's Goldman Warehouse in Wynwood, which we did visit, had more than enough Enoch Pérez paintings, plus a really swell Edward Kienholz installation of the usual rot and decay. Beautiful.
We chanced upon he-man local Gavin Perry at the door of his Wynwood studio, and he looked calm, squared away even, to a degree that was unfamiliar to us. ABMB time has always worked a particularly vexing magic on Perry and his kind—talented hard workers who have labored diligently but largely unrewarded in the art fair's heavy shadows, nursing tallboys and muttering darkly about the unjustness of it all—and it was actually this group of artists we were thinking of when we begged to differ, though not aloud, with Winkleman. We're also well acquainted with the ceaseless, untoward ranting of a couple of south Florida's most well-endowed collectors regarding Miami's public art institutions; an attitude that is not only crabby and profoundly anti-democratic, but fixes the city—in our minds, at any rate—as forever an unruly frontier backwater of swaggering self-made types, shifty refugees from another, less savory life who've adopted the art world as the stage for their shining reinvention.
Perry invited us in, and our hour or so with him and his studio mates—Beatriz Monteavaro, Ivan Depena, the visiting, still one-named Cooper—provided our visit's next good thing after the MAM show. Monteavaro was expansive as always, but also less reserved about the smashing new portrait-like paintings she's making, one of which hung for all to see at Snitzer's booth in the fair. We introduced a couple of friends from Puerto Rico, Tito and Nani Fernández, who were in town to participate in Photo Miami, and the intersection of our boricua present with our Miami past was enormously moving in its own way, and easily as good as any art we saw.
Come with us now as we try to make sense of the nonsense. Turn the cybernetic page right here, and you will be amazed. If not entirely put off. Or, return to yesteryear.