La Muestra Nacional de Arte: Coming Soon
Our lips are sealed. But a little pajarito told us that we should let you know, without saying as much, that this exposición muy chévere e importante is opening October 13, 2006, at La Puntilla and La Ballajá simultaneously, and all your friends will be there. With or without pitchforks. But certainly in their best do-wah-diddies. The details are below, with some important news to come. Stay tuned.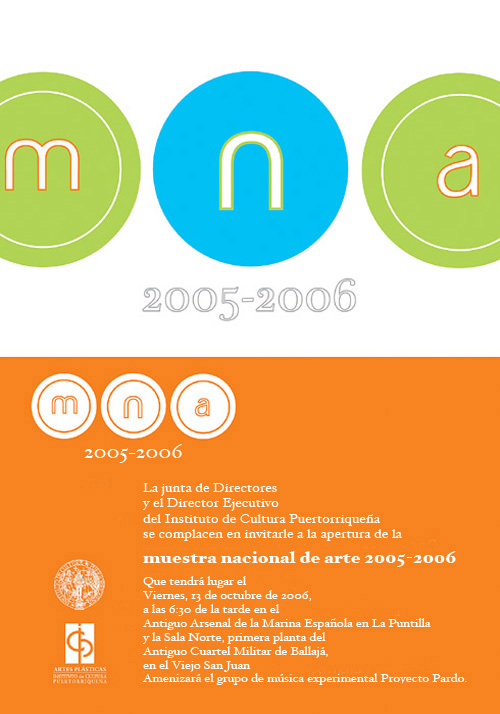 The Musestra Nacional de Arte 2005-2006 opens Friday, October 13, 2006, at 6:30 p.m. at both the Old Arsenal of the Spanish Marina in La Puntilla and the first floor of the Ballajá in Old San Juan. There will be music by the dynamite duo Proyecto Prado, a San Juan underground sensation. We'll see you there.